Dear Partner,
Important & urgent!
In order to make sure your payment transferred successfully and the payment procedure more efficient, we (UCWeb) are going to upgrade our payment system from the payment period of 2018-06 (2018.5.26-6.25). The New payment system requires you to provide some more payment information according to your receive country/Region.
All UC Union partners are required to update the payment information during June 15th 2018 -June 25th 2018. Not updating the payment information on time will result in delay payment.
Click the link and visit UC Union:
http://www.uc-union.com/manager.php?m=info&c=guide&a=publisher
How to update your payment information?
Step1: Read Service Agreement and click "Agree" for next step. If your dashboard didn't display this page, please ignore this step.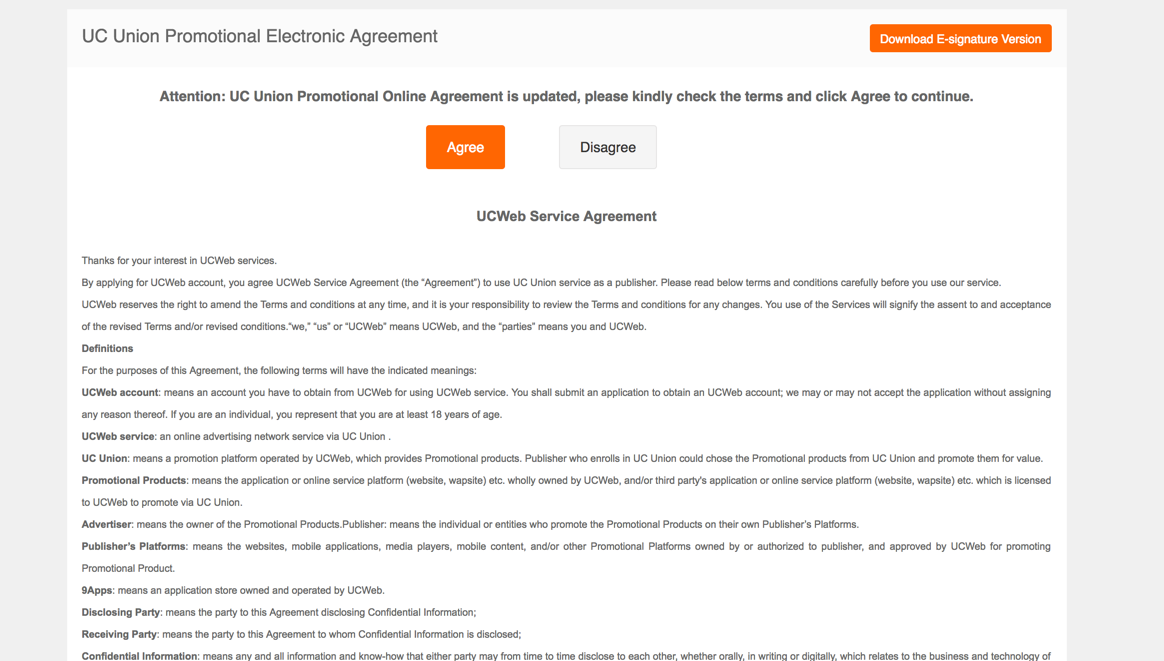 Step2: Active your email address.
If you dashboard display this information, please follow the instruction
If your dashboard didn't display service agreement or Active email address, please jump to Account Setting.


Step3: Click Payment account and fulfill your payment information.
Thank you for your support!!

UC Union-Team
-----------------------------------------------------------------------------------------------
We welcome your questions and feedback. Please contact us at help@uc-union.com or visit our Support Page.